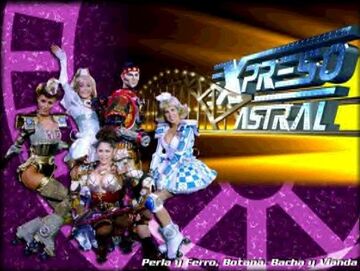 Starlight Express opened in October 1997 at the Teatro Polanco in Mexico City, where it ran until April 1998.
The production was directed by Bobby Love, who had performed in Starlight Express in Bochum, in Las Vegas and on tour. His direction followed a template set by long-time Starlight Express choreographer and director Arlene Phillips.
Spanish Translation
The production was performed in Spanish. The title was translated as Expreso Astral. Many of the character's names were localised too:
The National Engines were also tweaked. The French, Italian and German engines were replaced by engines from Brazil (Carioca) and Argentina (Pibe).
Cast Recording
A cast recording of Expreso Astral was produced but, owing to complications with the rights, remains unreleased.