Starlight Express Credits
NZ Tour - 07-08/2009 - Prince of Wales - Engine 4 (cover Poppa)
2009 Biography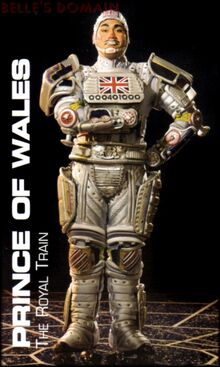 Robert Enari graduated from the National Academy of Singing and Dramatic Art (NASDA) with a Bachelor of Performing Arts in Music Theatre.
During his time studying, Robert was involved in numerous theatrical productions. Highlights include playing Mr McQueen in Urinetown (NASDA), Tom Collins in Rent (Leap of Faith Productions), and one of the Apostles in Jesus Christ Superstar (Showbiz Christchurch).
Recent stage credits include Chicago and Hot Shoe Shuffle (Showbiz), and the title role in the University of Canterbury's production of Othello.
He was a featured soloist in Christchurch and Auckland's Coca-Cola Christmas in the Park in 2008. Robert has appeared on television for What Now, and can be seen weekdays presenting the TV3 kids' show Action Central for Pickled Possum Productions.
He is thrilled to be a part of the Starlight Express team and looks forward ro bringing it to New Zealand audiences!